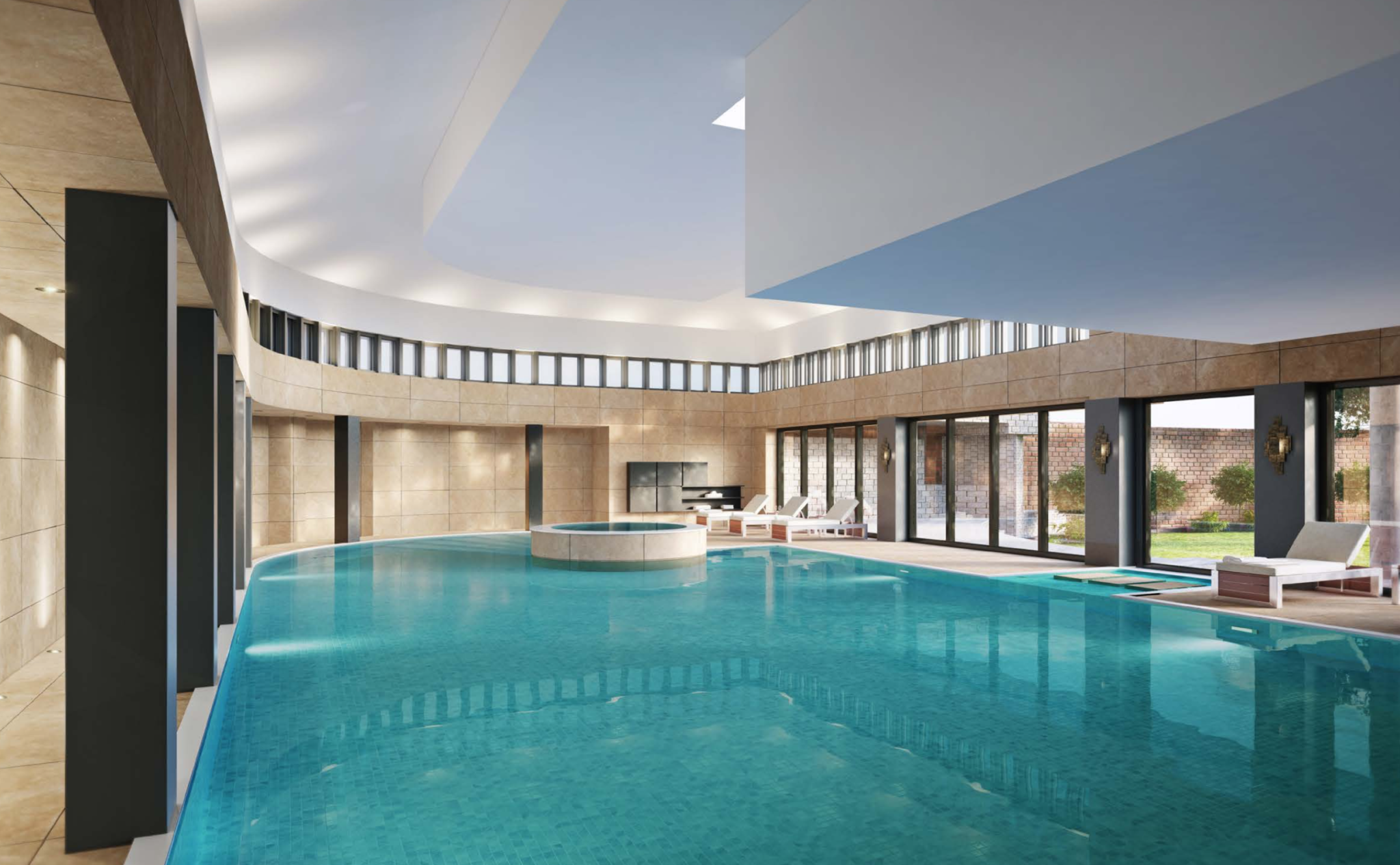 As part of our centenary year we have been looking back at some of our project management and building consultancy's teams finest achievements.
This contemporary, single dwelling was beautifully designed by Studio Henley, and expertly built by Ethos Construction on the site of a former farm situated in the Polo playing heartland. Louis de Soissons were appointed as project managers and contract administrators to deliver the project taking charge of the project team, managing costs, and compliance with bank and investor funding obligations.
Set in 40 acres of landscaped gardens and natural countryside, the development includes; 6 double bedrooms all with en-suite, staff service quarters, expansive swimming pool and leisure wing, cinema, wine cellar, 6 car garage block, separate ménage, stables and indoor riding arena along with all the facilities expected of this type of luxury dwelling. The scheme redefines the English country estate providing outstanding comfort and sophistication and has won two prestigious UK Property Awards for Architecture and Development.