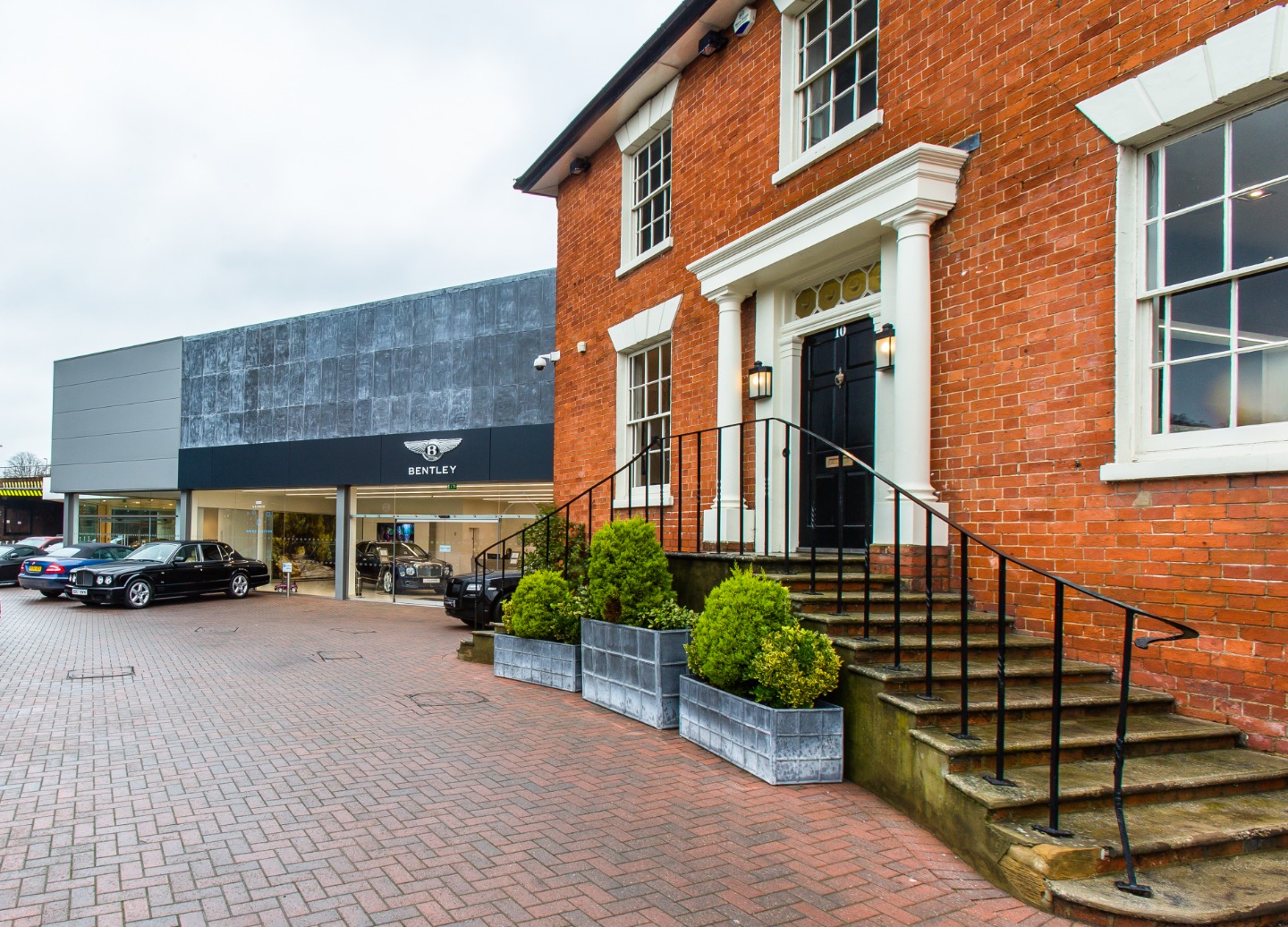 Bentley & Aston Martin Surrey
As part of our centenary year we have been looking back at some of the practice's finest moments.
This project involved the intensification of an existing Bentley and Lamborghini dealership in Berkshire. Our client, H.R.Owen, was keen to add a third brand to the site following the introduction of Lamborghini in 2012.
Following successful negotiations with the various stakeholders, planning permission was granted for two extensions, one to accommodate Aston Martin and the second to enable Bentley to move and maintain their new car sales areas on the site.
The work was undertaken in a phased manner over a nine-month period whilst the business remained operational and opened to much acclaim in the summer of 2015.