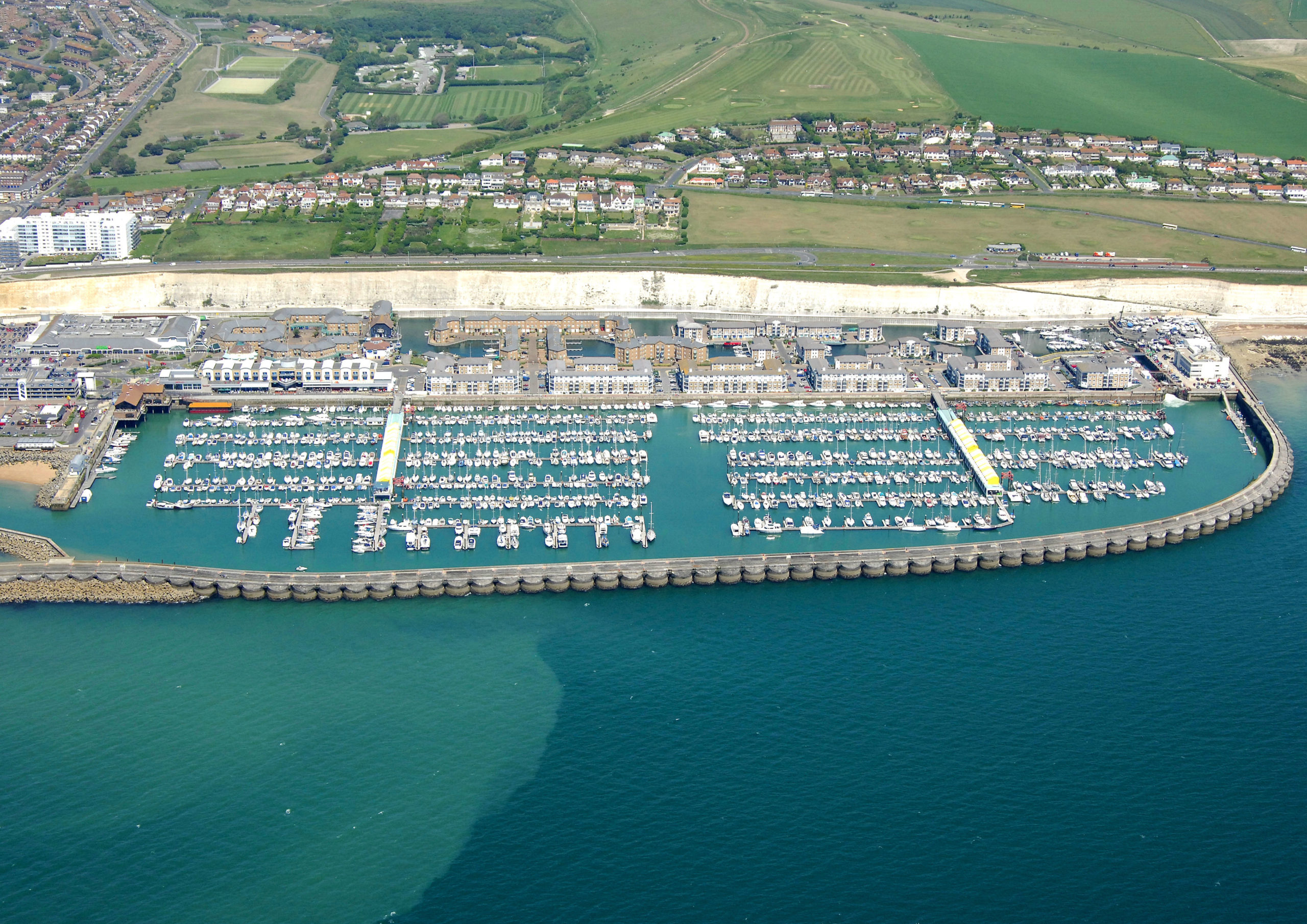 As part of our centenary year we have been looking back at some of the practice's finest moments.
Brighton Marina was destined to be one of the biggest developments in Europe when the Louis de Soissons Partnership was appointed as architects for the project in the 1960's.
Brighton Marina was a huge undertaking which took eight years to construct. In 1971 massive concrete caissons, each weighing 600 tons, were built on site and lowered into place by an enormous crane which was also constructed on site.
It was not until 1973 that the final caissons of the West Breakwater were laid, and the infrastructure of the Marina took another four years to complete.
Some of the areas within the marina were below sea level, which meant a sea wall had to be built for protection, with a lock – one of the largest in Europe – providing access to the inner harbour.
The Queen officially opened the Marina in 1978.