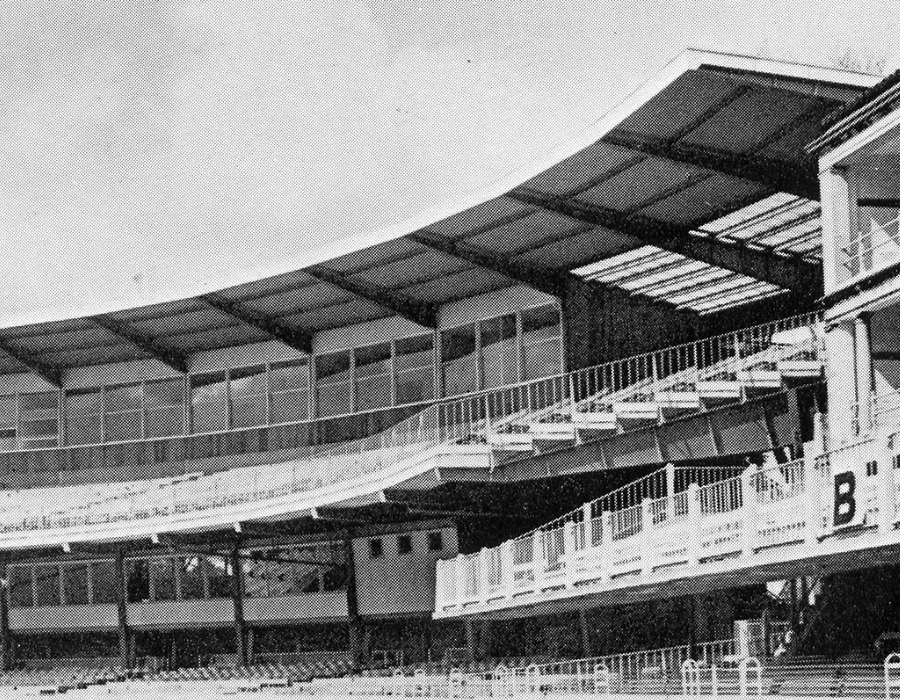 As part of our centenary year we have been looking back at some of the practice's finest moments.
Although he was no sportsman, Louis de Soissons believed in the value of team games and was a member of the Marylebone Cricket Club (MCC). This helped him secure the commission to redesign the Long Room in the Pavilion at Lord's, one of London's genuinely iconic sporting buildings, as well as the construction of the Century Court Flats opposite the main entrance to what remains the world's most famous cricket ground.
In the 1960's the Practice would also design the New Tavern Stand and the Warner Stand during redevelopment of the ground.
Back in Kennington, Louis was asked to design the gates at the pavilion end of The Oval that were dedicated to Jack Hobbs, one of the finest batsmen ever to play for Surrey and England.