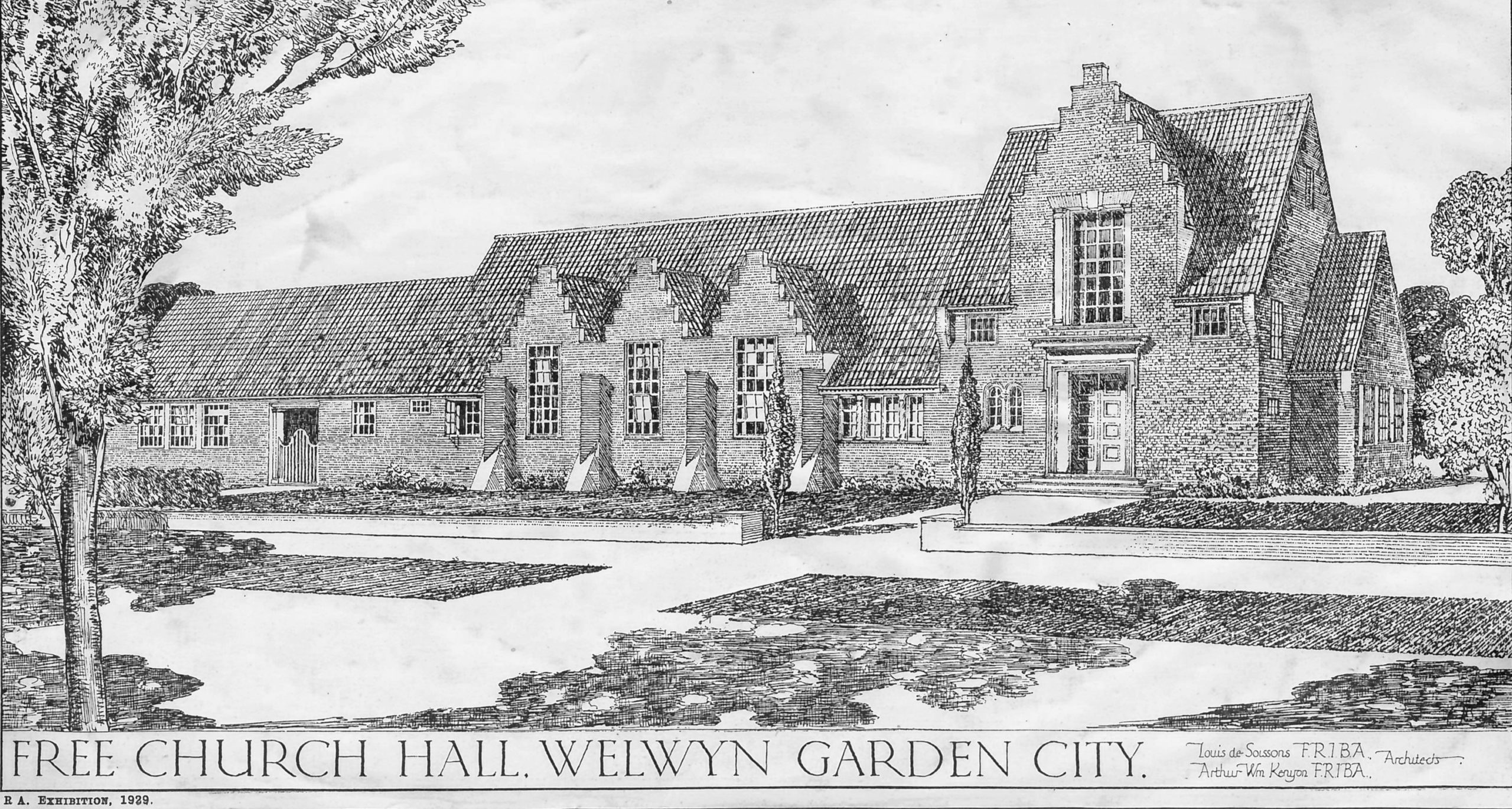 Today we continue our feature on Welwyn Garden City during our centenary year.
The Free Church in Welwyn Garden City was built in 1929 and work on St Francis of Assisi, in the centre of the town, began in 1934. Both are still present, and the latter gives an honourable mention on its website to Louis de Soissons. Applecroft School opened in 1923 and three years later the Peartree Men's and Boys' Club was constructed at a cost of £2,700.
All human life really was here and at its centre was Louis de Soissons Architects, designing all the buildings that the inhabitants of a town might need and ensuring that any construction met his exacting standards.
As for Louis, his reputation and that of his practice was securely established, his influence over the development of the town was enormous. 100 years after the town was founded, there is considerable civic pride over its design and an enduring acknowledgement of the role Louis, and his practice played in its special appeal and appearance.