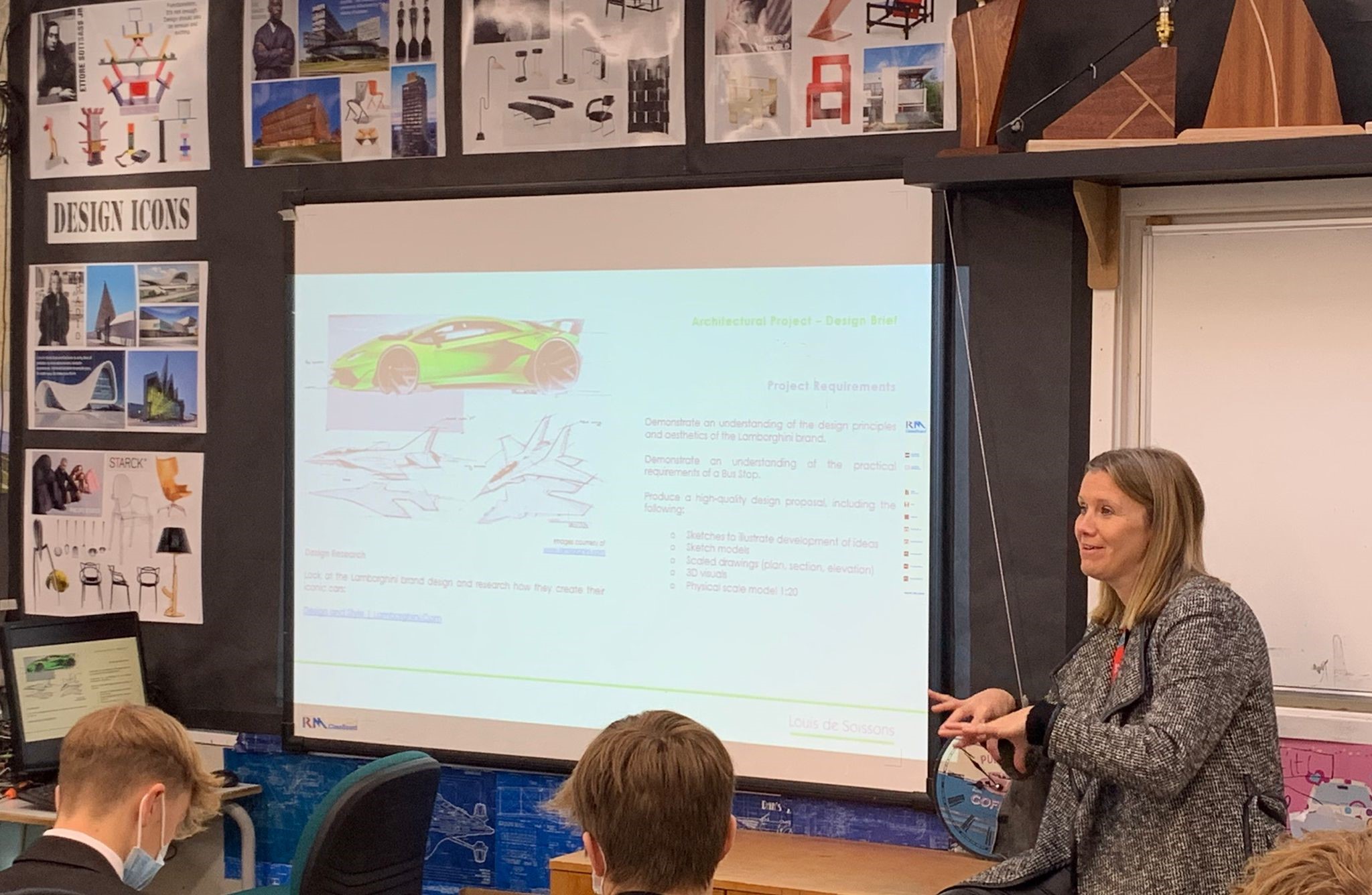 Louis de Soissons are proud to be mentoring students at Sir John Lawes School
Fiona Sheppard, one of our Senior Architects, heads up our mentoring programme which runs across all educational sectors.
This week Fiona along with Mark Wilkinson, owner of Louis de Soissons, met with the A level Product Design students, at Sir John Lawes School in Harpenden. They gave an informative careers talk on working within architecture.  Additionally they set the students a challenging and exciting project to design a Lamborghini themed bus stop which will be outside the new H.R. Owen Hatfield supercar showroom.
As a company we are the lead architects for the design and build of  H.R. Owen's new multi-brand statement site at Hatfield Business Park.  All the students are really excited and motivated to be part of this luxury super-sized auto showroom project.  Fiona and Mark will be heading back to the school to judge the results in the New Year!