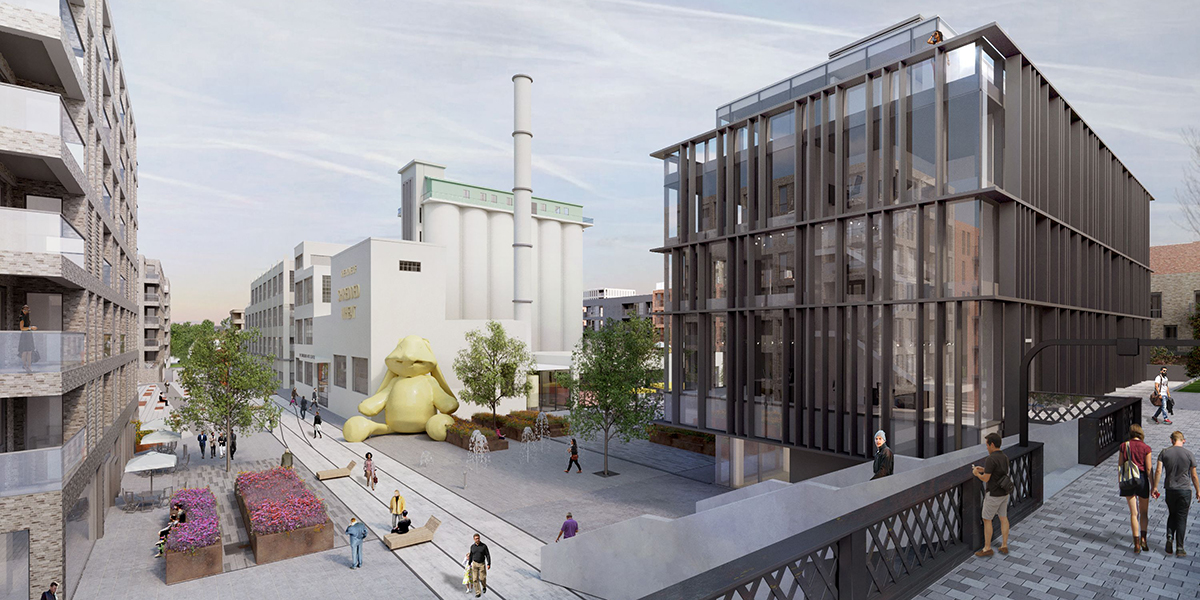 As part of our centenary year we have been looking back at some of the practice's finest moments.
The redevelopment of the iconic former Shredded Wheat Factory in Welwyn Garden City will deliver nearly 1,500 new homes, a wellness centre, employment space and a new Civic Building.
As the original designers of the Listed Buildings we have delivered the design of the new civic building – offering a direct first floor connection to the footbridge – which will provide a new home for a Living Well Centre, community facilities, offices and a bar / café.
The southern parcel of the site has been designed to echo Garden City principles and the northern part of the site retains the industrial heritage. Public spaces will include a sensory garden and public art with access to art galleries situated around some of the original factory machinery.