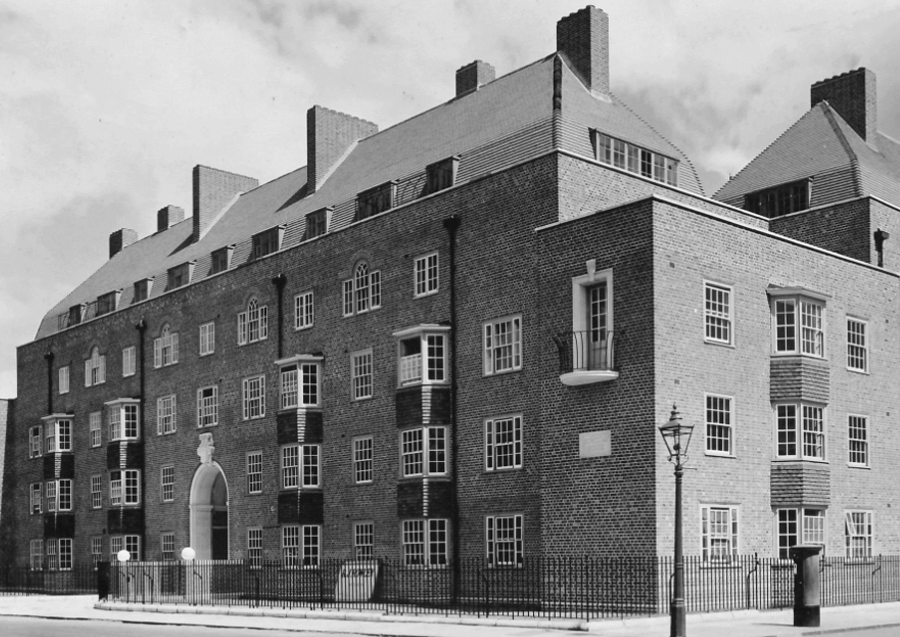 As part of our centenary year we have been looking back at some of the practice's finest moments.
All business is founded on relationships, and as well as his reputation Louis had an aptitude for winning favour with powerful and influential individuals. Pre-eminent among these was the Prince of Wales, later to become Edward VIII.
Of more benefit to the working people of London was the fact that the Duchy of Cornwall owned large swathes of land in the capital to the south side of the Thames.
Louis was asked to design Newquay House in Kennington, these buildings which are now Grade II listed opened in 1933. In a similar vein the now Grade II listed Larkhall Estate, a series of sixteen blocks of flats laid out in five linked quadrangles was completed in 1931.
It is interesting to note that Louis did more than simply create visions of homes on paper; he was genuinely keen to know about the lives of the people who would live there.
In this respect it is important to understand that Louis did not operate in an 'ivory tower', for all his insistence on certain classical values of architecture and design, he also recognised that this was not purely an intellectual exercise. He was creating structures to be used by people and he was interested to know how much they enjoyed living in the homes he created.